How to Get a Chinese Visa - Visit China
How to Get to China
Three Parts:
China is one of the top travel destinations in the world. Regardless of where you plan on traveling in the massive country, you need to contend with some stiff regulations. China requires all outsiders to have a valid passport and a visa. Officials also check your travel plans, such as where you plan on visiting and staying. Choose the travel method right for you, then get the documents you need so you can enjoy your trip.
Steps
Gathering the Necessary Documents
Get a clear passport photo of your face.

The photo is an important part of your passport, but you will also need a recent passport-style photo for the visa application. The photo needs to be approximately 13 in (33 cm) by 19 in (48 cm) in size. The photo must clearly show your face against a light-colored background. It also needs to be printed on photo-quality paper.

Your head needs to be uncovered in the photo. If you want to get into China, you can't even wear head coverings for religious reasons. The Chinese officials won't accept it.
Keep your face in a neutral expression, neither smiling nor frowning during the photo.
You can usually get a good photo by visiting a nearby post office, print shop, or drug store.

Obtain your passport from your home country.

A valid passport from your home country is a must for crossing the Chinese border. Speak with your local government to find application centers near you. Then, visit the center to fill out an application. You will need documents such as your birth certificate and your photo ID.

If you already have a passport, make sure it will be valid 6 months after you travel to China. The Chinese authorities are very strict about this and will refuse you entry if your passport is set to expire.
Leave plenty of time to receive your passport. Apply at least 2 months before your travel date so your passport arrives in the mail on time.

Print out a copy confirming your travel arrangement.

Purchase traveling tickets before you apply for the visa. Save the confirmation notice you get from reserving a place on the flight or other transportation method you chose. Your confirmation letters need to show exactly when you plan on entering and leaving China.

If you plan on staying in the country for employment or study, bring those confirmation letters instead. For example, make a copy of the letter showing that you are a legal hire of a company in China.

Get a confirmation notice that shows where you are staying.

For most people, this will be a hotel booking. Print out the confirmation letter you get after booking your room. The Chinese authorities will look at this to validate your travel plans. You can also get confirmation from other sources, such as through a letter sent by a school, a company, or another person.

If you plan on staying with relatives, for example, they need to send you a letter. The letter has to list your personal information along with theirs. Have them describe your travel itinerary, such as where you're staying and what you intend on doing.
Your school or company needs to send you a letter as soon as you confirm your plans with them. You will need the letter no matter where you stay so that you can prove the purpose of your trip.
Obtaining a Travel Visa
Download a visa application from the Chinese embassy.

The easiest way to access the form is to find it online, but you can also get it from any Chinese embassy or consulate general in your area. The forms are available at .

The best time to apply for a visa is 1 or 2 months before your travel date. Most visas are valid for up to 90 days after the entry date.
Make sure you choose the correct visa application. Macau and Hong Kong are considered to be separate administrative zones, so they have separate visa applications.

Choose a visa category to apply for.

The visa category indicates your reason for visiting China. You will see boxes on the visa form you can check off to describe the purpose of your visit. Many people will need to check the box for tourism. There are also options for situations like family visits, transit, and international work.

China assigns visas by categories. For example, you get a category L visa as a tourist.
To see a list of requirements for each visa type, visit .
Another aspect of the visas is length of stay. There are single-entry, double-entry, and multiple-entry options. Longer visas mean you can repeatedly visit China without having to apply each time.

Fill out the visa form with a photo and personal information.

At the top of the form, you will see a space to glue on a passport-style photo. Fill out the rest of the form with information such as your name, address, and occupation. The form is thorough, but answer the questions truthfully and to the best of your ability.

Generally, you will need to print out the form yourself, then return it to a Chinese embassy or consulate. As of 2019, China has made online applications available for a few countries, which you can see at .
You will need to supply information about the intended length of your stay and your travel itinerary. List when and where you plan on visiting in China, but don't think you need to stick to them once you enter the country.

Speak with a travel agency to get special permits for restricted areas.

Look for a travel agency near you that offers tours to China. They can get you the paperwork needed to gain access to areas otherwise blocked to tourism. China can be strict about where travelers are able to go, but generally anyone can apply for a permit. Some regions, rural areas, and spaces near military bases are heavily guarded.

For example, the Karakoram Highway running through Xinjiang towards Pakistan requires a permit.
You need a permit to travel in Tibet as well as a licensed tour guide. You may also need it to access many areas around Xinjiang.

Take the visa and permit application to embassy or consulate.

To submit the visa application, you have to deliver it in person. The problem is that these administrative buildings may not be close to home. In this case, you will need to hire someone to deliver the documentation for you. To find the nearest administration building, look on a site such as .

If you know a Chinese administration building is near you, search for its address online, then drive to it.
Look for a visa service or a travel agency that can handle the paperwork for you. These services will cost you a little extra, but they may be the only way you can get into China.

Pay the fee and wait for your visa to be approved.

As of 2019, the application fee is around 0 USD. Chinese officials tend to be very efficient with these applications. Expect your application to be cleared and sent in the mail within 5 or 6 days. You can also pay a fee for a rush order.

Keep your visa on you at all times. You will need to show it to officials when you arrive.
Make sure you get a physical copy of the special permit if you applied for it. Keep it with you as you travel. It can keep you out of legal trouble if you wander into a restricted area.
Traveling to China
Book a plane ticket if you need to travel from afar.

China's main airports, located in Beijing, Shanghai, Guangzhou, and Hong Kong, are among the biggest in the world. Many airlines offer direct flights to China, but you can also book connecting flights or travel aboard Chinese airlines. Search online or visit the nearest airport to reserve flight tickets.

China is a big country, so it also has a lot of domestic flights. This is a great way for travelers to travel after getting into China.

Travel by boat to China if you are already in Asia.

Many cruise ships and boat tours are available for travelers trying to reach the eastern Chinese coast. Ferries also head to China from countries like Japan, Vietnam, and South Korea. If you're in a coastal country, you can get a ticket at the port. You can also reserve a spot with a cruise or ferry company online.

If you plan on traveling by boat, you need to travel to embark. The port of call is in cities like Singapore or Ho Chi Minh City in Vietnam, so you may still need a flight if you live far away.
Navigating the ports in another country can be difficult if you only speak English or another foreign language. Most of the information will be in the primary language of the country you visit.
Boat traveling is slower than flight, so it's generally only practical for anyone near China's coast.

Take an international train to reach China by land.

Trains run through all of the countries surrounding China. A few countries that have these train routes include Russia, Vietnam, and Mongolia. Overland routes can be cheaper than traveling by plane or boat. Reserve a ticket at the appropriate website for the railway you choose or by visiting the railway's ticket office.

China has a lot of internal railway systems, so this can also be a good way to travel once you get inside the country. Bullet trains are common, safe ways to travel.
You will still need to get to the train, so make additional travel arrangements as needed.

Take a bus for a slow but leisurely tour.

In addition to railway services, the countries surrounding China also have bus services. You can get aboard a bus in countries such as Vietnam, Laos, and Pakistan. Arrange for your ticket in advance by searching online to reserve a spot with the bus company or by purchasing a ticket at the company's nearest ticket office. Bus transportation is the slowest method, but it is a way to travel by landfor little cost.

The roads are very busy and a little chaotic in China, so be prepared for this.
Buses are the best option if you wish to travel by road, since visitors aren't permitted to drive within China.
Community Q&A
Question

How much is the pass for China?

wikiHow Staff Editor

Staff Answer

It's usually about 0 USD, although it can vary at times. Expect to pay a little more if you need someone to submit the visa application on your behalf.

Question

How do I visit China for a trade fair?

wikiHow Contributor

Community Answer

Hong Kong has been a trade port for decades, so I suggest getting into mainland China from there. HK airport is the best international airport in China as there is much less delay. Transfer up to the mainland.

Question

Why isn't Taiwan in red?

wikiHow Contributor

Community Answer

Taiwan isn't in red because it's not part of China. Taiwan is its own country.
Ask a Question
200 characters left
Include your email address to get a message when this question is answered.
Quick Summary
If you want to go to China, get a valid passport, make copies of your travel itinerary, and obtain a Chinese travel visa through the country's consulate or embassy. Fill out the visa form to submit it to the nearest embassy or consulate, and pay the 0 application fee. Once you have your visa, book a plane ticket to travel from other continents, like North and South America and Europe. If you're already located in Asia, try taking a boat or train to China.
Did this summary help you?
Visit the official site of the Chinese embassy in your country. It will provide you with all the information you need for traveling to China.
Buy a tourist map for the places you want to visit. China blocks a lot of foreign apps, so you can't depend on maps on your phone.
Buy a native-Chinese dictionary. Few people know foreign languages and you won't find a lot of signs in English.
Bring money to cover your trip. You can find ATMs all over the big cities. Most establishments won't accept foreign cards, so cash is important.
Domestic flights are a great way to access central and western China. Also look for bullet trains.
Traffic is chaotic in China and you aren't allowed to drive unless you are a Chinese citizen with a Chinese license.
Warnings
Check the validity of your travel permits and visa before traveling. You may be refused entry if there is a problem. Even if you get into the country, you could end up in legal trouble if your documents aren't legitimate.
Chinese rules are very strict. Violating them can lead to fines, imprisonment, or deportation.
Video: Tips for traveling to China for the first time
How to Get to China images
2019 year - How to Get to China pictures
How to Get to China recommend photo

How to Get to China picture
How to Get to China new photo
pictures How to Get to China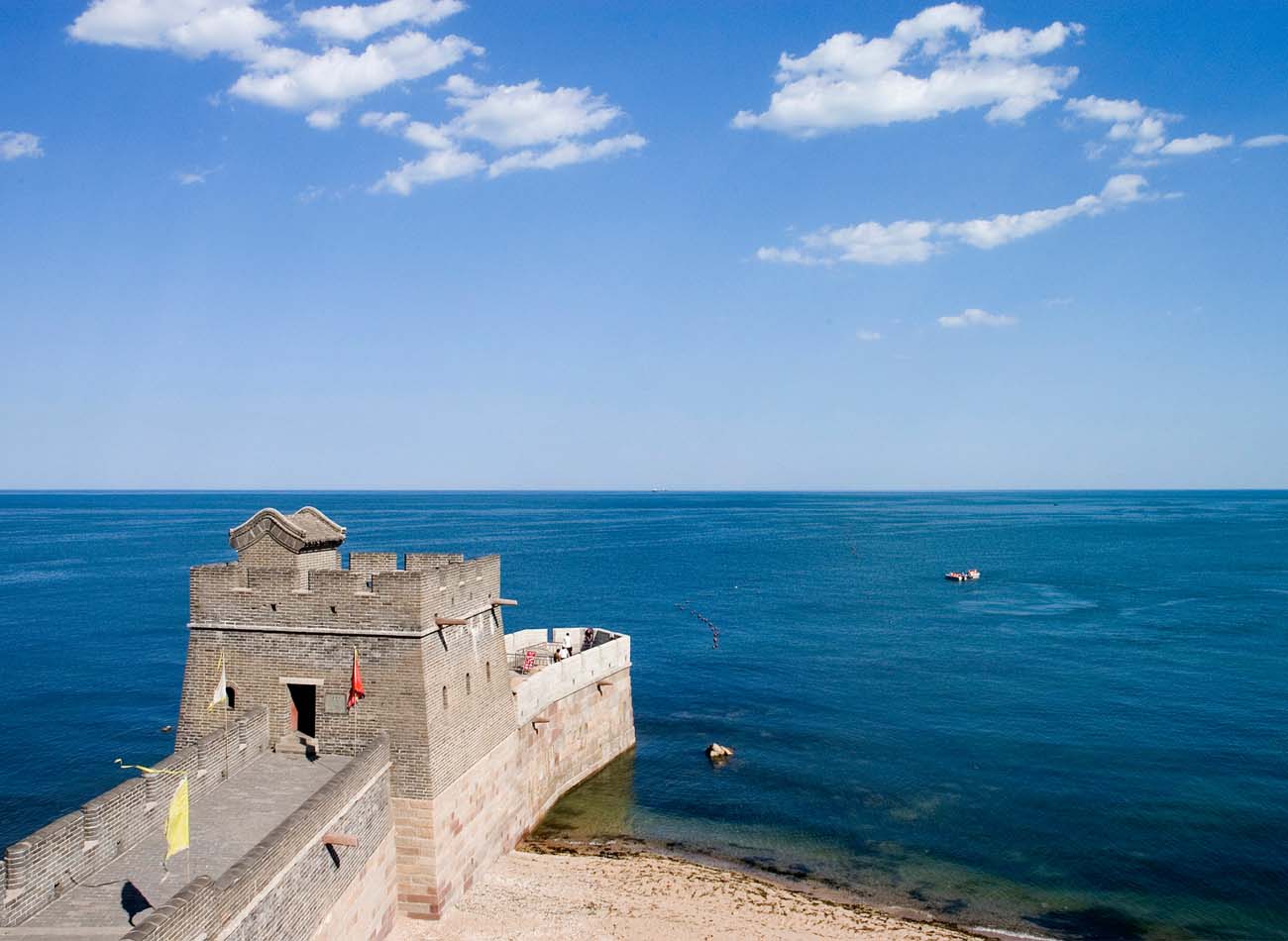 Watch How to Get to China video
Discussion on this topic: How to Get to China, how-to-get-to-china/ , how-to-get-to-china/
Related News
Creating Your Ulcerative Colitis Diet Plan
8 ways to make you run faster
30-Minute Soups for Cold, Short Winter Days
19 Surprising Health Benefits Of Drinking Coconut Water
Top wedding embroidery blouse designs
Orange-Kissed Churros with Hot Chocolate Sauce
How to Cope with the Belief That It Takes Children to Make a Family
Surprising Health Benefits of Acupressure
Symptoms of Celiac Disease
Diesel Black Gold SpringSummer 2014 RTW – New York Fashion Week
306 Hollywood is a creative look at mortality, family, and what we leave behind
Stretch yourself stronger
Tommy x Gigi Spring 2019 Collection
Date: 06.12.2018, 18:57 / Views: 63371
---