Information to the news Views: 666298 Author: admin Date: 7-10-2011, 01:50 17 1 2 3 4 5 7-10-2011, 01:50 Opening of the online store Magicsoap.ru! Now you can buy ingredients for soap making p>
Category: Shop, Soap-making, Miscellaneous p>

p>
p>
p>

p>

p>

p>

p>


img src = "http://magicsoap.ru/uploads/posts/gydro.jpg" alt = "">
p>

p>

p>

p>



p>
Read More Comments: 51 p> Information for the news Views: 2190 Author: HappyNatashka Date: 6-08-2018, 01:33 0 1 2 3 4 5 6-08-2018, 01:33 Do it yourself gel from burns with aloe vera. In combination - regenerating, deeply moisturizing face mask.
Category: Recipes, Travel, Master Class, Hair, Facial, Body Cosmetics p>

p>
p>
Hello friends! p>
I thought for a long time exactly which title to choose for this post. Burn gel or moisturizing mask ?? p>
More than a month ago on Instagram (@ magicsoap.ru) I did this beautiful regenerating gel on the air, based on aloe vera and moisturizing complexes from sunburn, and forgot to put it on my blog. Correct! p>
At the same time I will say that at first, in the absence of burns, this gel became for me a magic wand in the matter of deeply moisturizing the skin! I almost used it for face masks and was very, very pleased! I will definitely repeat. p>
I also happened to use this gel for the first purpose - anti-burn. He behaved well, the skin is very quickly restored and gets rid of redness. p>
So, this gel should be applied if you were in the sun without sunscreen (but in vain!), Your skin turned red and burned. The gel will help relieve discomfort, quickly restore the skin, cool the damaged skin. As part of a powerful regenerating and moisturizing ingredients: p> Aloe vera gel. Aloe Vera Gel is a natural complex of more than 200 biologically active substances, such as polysaccharides, flavonoids, catechins, tannins, amino acids, including essential amino acids that are associated with cell regeneration and which are not produced by the human body, vitamins, including - vitamin b, enzymes, mineral salts and trace elements. Promotes the production of collagen, enhances the ability of cells to regenerate. It has a moisturizing, anti-inflammatory effect. D-panthenol. When applied externally, D-panthenol promotes the regeneration of the skin and mucous membranes. Relieves irritation, stimulates the healing of damage to the skin. In addition, it accelerates cell metabolism and increases the strength of collagen fibers. Relieves itching and burning. It has anti-inflammatory action. It binds moisture in the upper layers of the skin, which helps to moisturize the deep layers. Reduces the negative effects of UV radiation. Snail mucus filtrate - Snail mucus has a high content of mucopolysaccharides, which give it a characteristic viscosity, have protective, film-forming and moisturizing properties. In addition, it contains glycolic acid in a concentration sufficient for the manifestation of moisturizing properties, and allantoin, which has a regenerating and protective effect. Snail secretion filtrate can be applied in cosmetics as an active ingredient for anti-age cosmetics, as well as to influence wrinkles. Regeneration, hydration, calm. Glycerin - the moisturizing component PatcH2O (hydroskin 48) - immediate and long-lasting hydration for 48 hours! PatcH2O (HydroSkin 48) is a molecular network of natural biopolymers, with a high concentration of moisturizing substances containing glycerin, serine, trehalose and urea. PatcH2O (HydroSkin 48) provides optimal hydration by acting on two levels. On the surface of the skin, thanks to a unique synergistic combination of hyaluronic acid, algin and natural glucans, known as pullulan, forms a molecular network as a protective film, reducing water evaporation. A moisturizing complex is loaded into this micro network, which is gradually released into the stratum corneum to balance the optimal level of skin moisture. Raspberry Seed Repairing Oil! Crimson seed oil has excellent regenerating, anti-inflammatory, moisturizing, protective and regenerating properties. It returns softness, elasticity and moisture to the skin, due to its ability to create a natural lipid barrier and retain moisture in the skin.
It has a high penetrating power, absorbs quickly and without greasy, perfectly restores and smoothes the skin texture. p>
Read More Comments: 0 p> Information for the News Views: 1598 Author: HappyNatashka Date: 3-08-2018, 02:00 0 1 2 3 4 5 3-08-2018, 02:00 How to add acid to milk soap from scratch?
Category: technology, soap making, soap from scratch p>

p>
Hello! p>
With you heading useful tips and question the subscriber. p>
So, the question has flown several times: "How to add acid to milk soap from scratch?" p>
# magicsoapfolder p>

Why do we suddenly want to add acid to milk soap? p>

Acids in the reaction with alkali often give soap hardness, increase shelf life, conditioning properties, sometimes smoothness, sometimes - foam and so on. p>
What is the difficulty in adding acid to milk soap? p>
Milk from acid coagulates! p>
Oh! And this is already a problem!
Therefore, it is necessary to add an acid that is already neutralized with alkali. p>
How to do it? p>
Read More Comments: 0 p> Information for News Views: 744 Author: HappyNatashka Date: 23-07-2018, 22:09 0 1 2 3 4 5 07-07-2018, 22:09 "Beautiful green (mint and match)" - restoring body oil after sunbathing (and burns)
Category: Recipes, Master Class, Body Cosmetics, Miscellaneous p>

p>
p>
p>
Hello friends! p>
p>
I continue my experiments with the match butter! p>
Recently, I made soap with him, and today - butter for the body. p>
Very delicate texture turned out, pleasantly falls on the skin. p>
In general, I conceived this recipe as a body balm after sunbathing (revitalizing after sunburns), but it turned out to be a great refreshing body oil, regardless of whether you took the sun treatment or not. p>
The butter will restore and regenerate your skin if you overheat in the sun and get burned. Peppermint oil will lift your spirits and cool slightly. p>
p>
In the butter I included: p> Matcha Butter is a powerful antioxidant that softens, regenerates and regenerates the skin. Aloe Vera Butter - combines the regenerating properties of aloe vera and the anti-inflammatory properties of coconut oil Coconut wax - a solid fraction of coconut oil, softens the anti-inflammatory effect and the texture builder for our recipe - allows you to keep the butler in the shape of a beeswax - holds the shape of the batter, lets it not , forms a pleasant texture, softens the skin Shea Butter - softens, regenerates, restores, softens Peppermint Essential Oil - cools, regenerates, has an inflammatory effect, and also has nice smell
Read More Comments: 0 p> Information for the news Views: 1324 Author: HappyNatashka Date: 20-07-2018, 21:22 0 1 2 3 4 5 20-07-2018, 21:22 "Green tea and white clay" - soap from scratch with japanese matcha tea and white clay (recipe and master class)
Category: Recipes, Master Class, Body Cosmetics, Soap-making, Soap from scratch p>

Category: technology, Recipes, Travel, Master Class, Face Makeup, Body Cosmetics, Useful Tips p>

p>
p>
Hello friends! p>
p>
Summer is in full swing! Traditionally, it is time for vacations, and many of you are already sunbathing or are going to go to conquer sights, mountains, rivers, forests or ... puddles :) And what, my children love to "conquer" puddles :))) And everywhere, everywhere, everywhere the sun is shining! p>
You know, for me it was a complete surprise when I learned that the best of the sun penetrate through the densest clouds! And even during heavy snow they affect the skin !! And this is both photo-aging and any undesirable diseases! p>
Surprisingly, I learned that sun cream should always be smeared, you should update it every two hours. p>
And that the Koreans, the Japanese do it all the time, since childhood, being protected from the sun's rays all the time! And look at them - the Asian skin care system holds a triumphant march, the cult of healthy skin and the glowing faces of Koreans and Japanese! p>
In general, involuntarily, think about it. p>
And if that truck driver from the United States, Billy McElygot, with his face, half of which was exposed to the sun, and the second remained in the shadows, comes to my eyes ... I don't know how you are, and I immediately reviewed my skin care system :)) )) p>
p>
Read More Comments: 0 p> Information for the news Views: 1334 Author: HappyNatashka Date: 4-07-2018, 19:57 0 1 2 3 4 5 4-07-2018, 19:57 A large dairy experiment - three main ways of preparing milk soap with zero - video master class.
Category: technology, Recipes, Master class, Soap-making, Handmade soap ideas, Soap from scratch, Useful tips p>

p>
p>
Hello friends! p>
p>
Many people love milk soap from scratch for its pleasant color and extraordinary creaminess. However, there are some features that you need to know to make it. Therefore, I made a video about milk soap from scratch, where I showed three main ways of adding alkali to milk, and made one option "burn" for clarity :) p>
So, what are these ways:
1. Add cold liquor to cold milk (8-9 degrees).
2. In the frozen milk (-2 degrees) add alkali.
3. In an alkaline solution (50:50 water: alkali) add milk (8-9 degrees). p>
Read More Comments: 0 p> Information for the news Views: 1513 Author: HappyNatashka Date: 21-06-2018, 14:32 0 1 2 3 4 5 06-21-2018, 14:32 "Child happiness" spray for easy combing hair with your own hands . (video)
Category: Recipes, Master Class, Hair p>

p>
p>
Hello friends! p>
p>
Today, the recipe-salvation for the owners of easily confused hair! p>
It's me! And my eldest daughter too. I suspect that the youngest too, but so far she has enough hair to know for sure. p>
p>
As a child, I like a terrible dream recall the process of combing, because in my native northern city of Murmansk there were no air conditioners until the 90s. And my hair was tangled mercilessly, it cost me to wash my hair, sleep or just put on a hat and twirl my head in different directions. By the way, my hair is still so confused, but now I know what to do! p>
The moment of the appearance of conditioners and hair balms I remember now - it was a miracle, I didn't have to tear my hair, and I loved to wash my hair with enthusiasm :) p>
If you or your children cannot live without combing tools, see the recipe. p>
Read More Comments: 0 p> Information for the news Views: 1053 Author: HappyNatashka Date: 14-06-2018, 20:16 0 1 2 3 4 5 14-06-2018, 20:16 "Explosion of color" - tinted hair gel with your own hands video master class
Category: Recipes, Master Class, Hair p>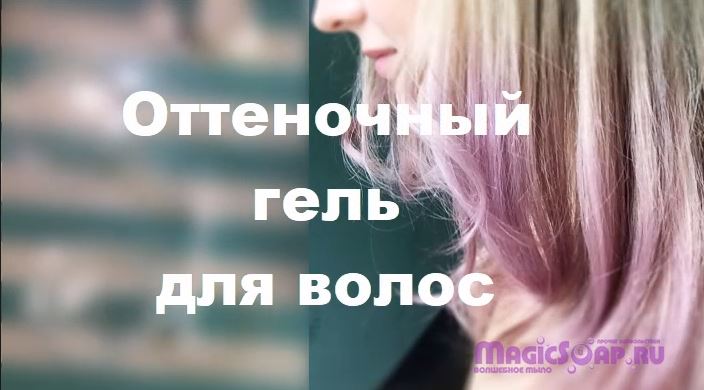 p>
p>
Hello friends! p>
p>
Summer is a wonderful time when everything shines with bright colors! For lovers of color and paint reality in incredible shades - this recipe! p>
Today I will tell and show you how to make a tinted hair gel (pink) with your own hands. p>
In the photo - me and my hair. They acquired such a wonderful color after gel treatment, the recipe of which I will tell you today and show you. p>
Read More Comments: 2 p> Information for the news Views: 1349 Author: HappyNatashka Date: 6-06-2018, 17:10 0 1 2 3 4 5 6-06-2018, 17:10 Baby soap from scratch (video master class), recording live from Instagram
Category: technology, Recipes, Master class, Soap-making, Handmade soap ideas, Soap from scratch p>

Hello friends! p>
p>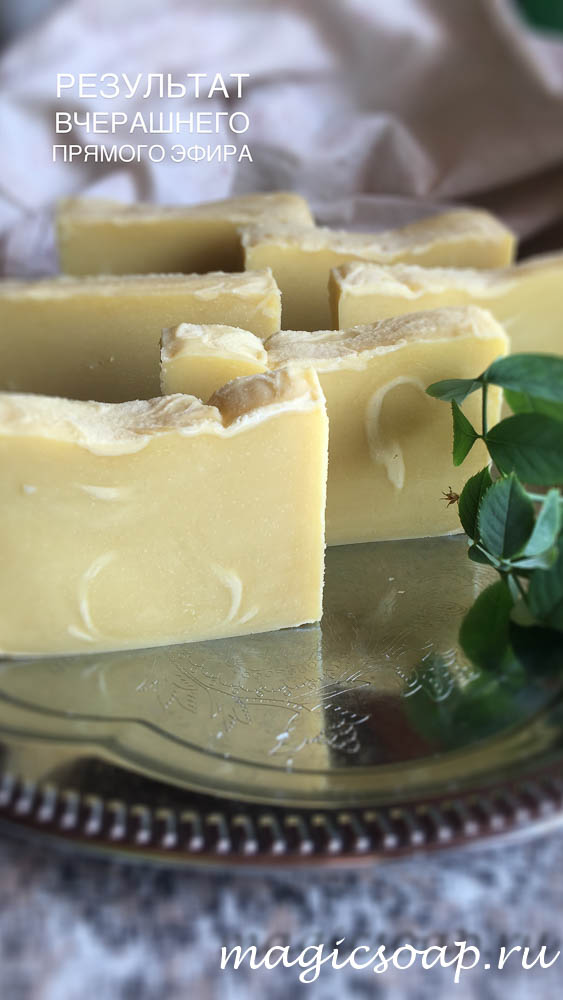 p>
p>
I started my first steps on the air in our Instagram @ magicsoap.ru account (if you are not subscribed - do not wait! subscribe :) p>
p>
In the post - a video file for 22 minutes of pure soap making :))) p>
Read More Comments: 1 p>
Related news:
How to draw a spray gradually
How to make curls with straightener video
How to make Russia a better
A ladybug costume for a boy with his hands